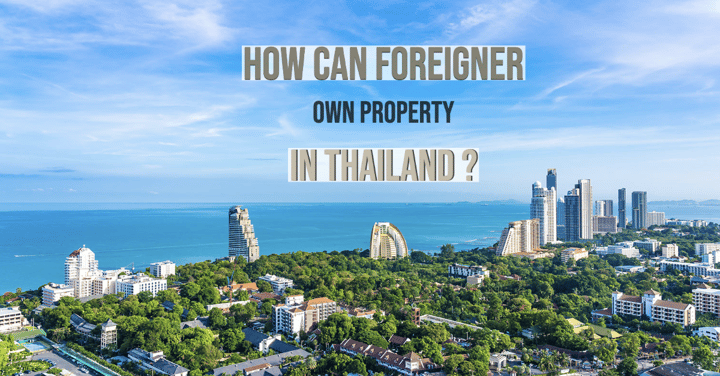 Owning a property in Thailand as a foreigner is possible!
Most countries have a set of stringent laws regarding foreign property ownership to protect the country's national land security and economic development. Thailand is no exception. Many interested buyers may worry about the complication and confusion of Thai Property Laws for foreigners. Well, it is anything but difficult to own a property here.
Simply put, there are three things to keep in mind when you are considering owning a property in Thailand.
1. Overseas buyers cannot own land directly. However, you can own structures or buildings on a land and control them.
2. You can get yourself registered on the title deed or Chanote to buy a condominium (a unit within a larger residential structure or building).
3. One of the simplest ways to own a Thai property (although temporarily) is to take a property on lease.
The laws associated with foreign property ownership are in place to avoid situations like in Hong Kong, London, or New York, where property prices have gone out of reach for normal national buyers because of international property investors' growing interest in the real estate.
Let's look into the different options you have as an overseas buyer in Thailand-
Condominium Ownerships:
First and foremost, you need a skilled and ethical lawyer to work out your legal ways in order to buy a condominium, permanently or on a rental basis. Condominium ownership can be of different types, which are as follows –
Freehold Condominium is the most easily acquired property by foreigners. Under Thai law, around 49% of any Thai condominium can be purchased and owned by overseas buyers. A freeholder will be registered as a legally certified owner who will be a permanent owner till the present owner chooses to sell it. A more interesting fact here is the title deed for such ownership includes a "fractional interest" in the building and its common areas, which translates into the rights to have your own space in the garden, car park, swimming pool, and even the lounge. Furthermore, you get the voting rights regarding any issue in the owners' association.
Law Reference: According to the Condominium Act B.E 1979 and further amendments, 49% of any Thai condominium can be allotted for foreign buyers (known as "Foreign Quota").
Licensed Condominiums combine the facilities of a hotel and the legal rights of a condominium, and it is also considered a great international investment opportunity. Through this plan, an investor can purchase a condotel unit and then rent it as a hotel facility. Here, each owner will be allocated a specific number of days (typically between 1 month and a couple of weeks) to use their property within that hotel structure personally, and the rest of the year, the hotel will rent it out on behalf of the owner. There is also the possibility of entering a rental pool with other owners to share the profits or signing for a guaranteed individual rental profit. As this ownership involves rental options, it is often an excellent choice for gaining a massive advantage for overseas owners.
Branded Residences can also come under the condominium freehold ownership plan, with the main difference being in the type of such buildings called branded residences. Mostly villas or luxury resorts, these are significantly high-rated for their world-class luxury and stunning designs.
Apart from owning condominiums, there's also the option for buying landed properties, which basically means owning a villa, townhouse, or bungalow structured on a land plot. Here you can have greater control over the property, but yes, again, the deciding among the two depends upon your objective for investment in Thailand properties.
Owning Property through a Thai Company
It has already been made clear that a foreigner cannot own a land in Thailand. But there's another way to circumnavigate the foreign ownership plan which is through setting up a Thai company. But the company itself needs to be run as a genuine and legitimate business, which includes generating revenue and having Thai shareholders. In such a company, an overseas buyer cannot have more than 49% of the shares. The fact remains that owning a property through a Thai company is more complex, and there is an absolute need for an experienced Thai lawyer. However, this way of acquiring a Thai property is not encouraged by the Thai government and the local Land Offices. It is often considered a 'grey area' of Thai legislation.
Buying Leasehold in Thailand as a Foreigner
A leasehold is a legal arrangement where you rent a property (mostly long-term) from the actual owner (who is often a freeholder). Except for very few cases, no foreigner has been granted a leasehold for more than a span of 30 years. A lessee is given undisturbed authority over the rented property throughout the duration of the lease. It is up to the lessee to use it as a resident or a rental property. If the lease is taken from a freeholder, then there is registration done for the property at the local Land Office, and the lease agreement acts as a substitute against the title deed in such cases. Many developers also offer renewal of such a leasehold property. But these renewals are usually hard to get approved without a reputed developer and a skilled lawyer.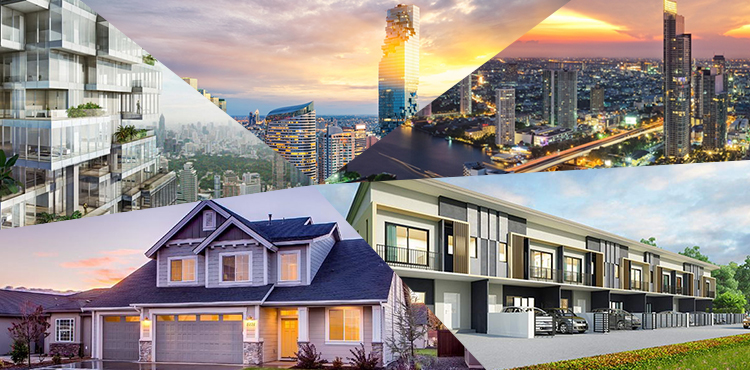 What is better?
Well, it totally depends upon what your objectives are as an investor! If you are choosing to relocate and buying a property overseas is part of your lifestyle, then perhaps, landed property or long-term leasehold (renewable) will work better for you. As with the landed property, you will have a greater advantage regarding control over the land and property. On the other hand, when you are willing to buy a property in Thailand for a specific business purpose or as a profitable investment, a condotel will come up with handsome revenue, while a condominium would be a perfect place to spend specific days of business tour in Thailand. But, although the landed property may give you more control, it is not as easy and hassle-free as a leasehold or condominium ownership.
In the end, you must remember that each type of property acquisition in Thailand has its own legal compliances that have to be properly maintained with the help of reliable developers and expert lawyers.